This past Saturday Faith's track team took part in the Banks 4A track meet and the Falcons walked away with more then just a sunburn...a lot of the Faith athletes did really well and there was even a school record that was broken. Below are some mentions of our top performers.

Chris Cotuna ran the 100m in 12:07 and got 3rd place.

Garrett Bender ran the 200 in 24:58 and got 5th place.
Garrett also ran the 400 in 54:03 and got 3rd place....Garrett is currently ranked 1st in state among all 2A runners.



Mitch VanVuren also ran the 400 with a time of 56.38 for 6th place at the meet and he is currently 2nd in state among all 2A runners.



TR ran the 800m with a time of 2:23 finishing in 5th place.
T also ran the 1500m with a time of 4:43 and finished in 6th place.

Wilson ran the 3000m in 10:34 and got 3rd place.



Mitch, Grant, Garrett & Chris ran the 4x400 in 3:51 for a finish of 4th place.

Jordan Wagner set a new school record with a throw in the shot at 42'6.5" and got 2nd at the meet.



Daniel Claypool threw the shot 37'11.75" and got 5th.

In the disc Jordan Wagner threw 115' getting 2nd place and Micah Johnson threw 98'2" and took 6th place.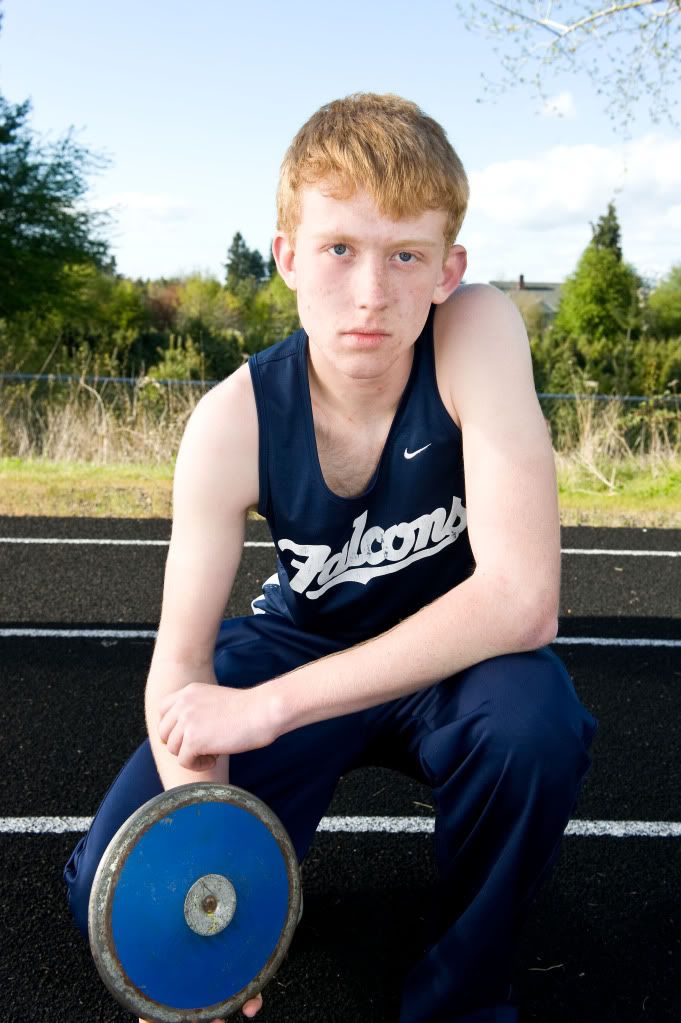 Lauren Starts got 6th place in the 800 with a time of 3:03.Molley Roloff is still doing great in the 1500m getting 1st place with a time of 5:54 and right behind her was Hannah Johnson with a time of 6:15 and a 3rd place finish.

Hannah also took 6th place in the 3000 with a time of 13:22.