Faith Bible made a great showing this past Thursday at a league meet in Portland Christian. Some new members of the track team showed that they belong and that they are some of the best athletes in the league.

Molly Roloff got 1st place in the 1500 running with a time of 5:52. She also got 1st place in the 3000 and set a new school record with a time of 12:41.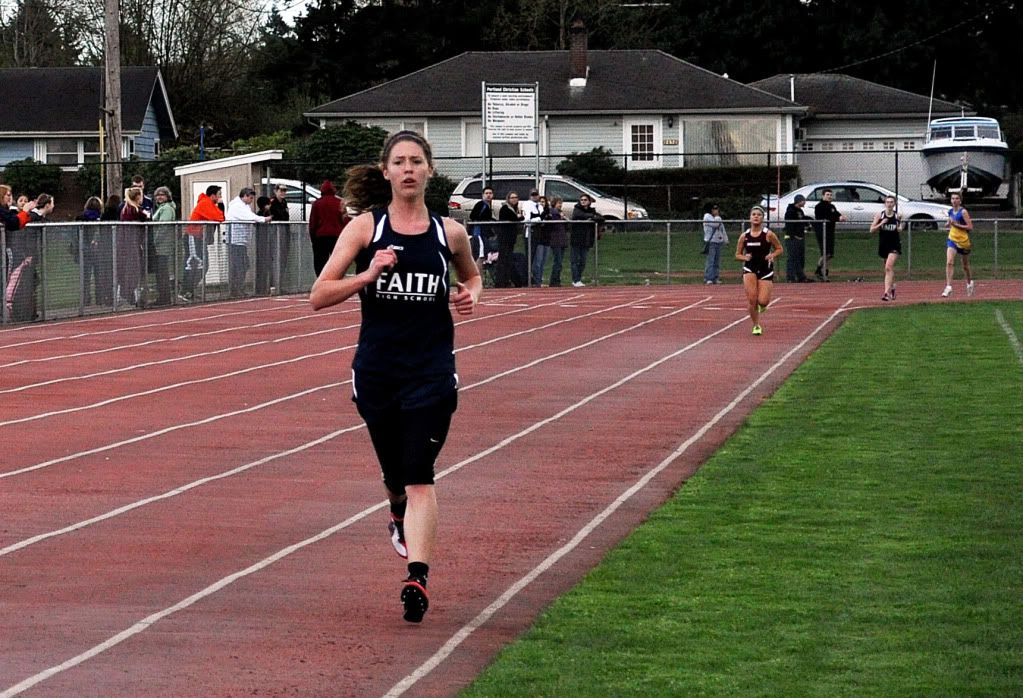 Chris Cotuna got 1st place in the 200 finishing with a time of 24.09.



Last but not least Kelsey Wright also took first place in the javelin with a throw of 96ft 2in.